Check Out The Newest Best Selling Author On RS Walker Reinventing Authors
Hello Everyone, Grab your copy of the Bestselling author, Carla Aultmon's brand new book, Virtue Made Easy: How To Save Time, Money, and Sanity, at The Prophet Center today! Paperback and Kindle formats are available.
👇👇👇
About This Book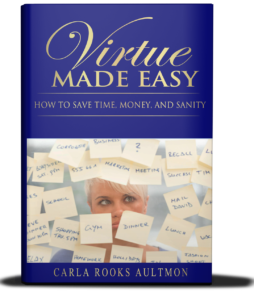 Hey you…yes you. I see you…running yourself ragged…curled up at night with tears and conversations that only your pillow and the Lord knows about…burnt out from trying to be all things to all people when all you REALLY want is to just be whom God called YOU to be…Well, I have a Word for you from the Lord. Come close…Are you listening? Okay…here it is. STOP IT!!!
Does this sound familiar to you? You wish there were more hours in the day, you have more month left than money, and you feel like you are going to lose it because people act like your name is "Shirley She Can Do it Smith". Well, trust me when I say YOU ARE NOT ALONE!
The candid conversations found in this book, Virtue Made Easy: How to Save Time, Money, and Sanity are for YOU! This book, which is sure to become a favorite in your library, will help orchestrate harmony into what was formerly known as a chaotic life.
Inside this book, you will learn:
✅What is Virtue and how you can achieve it
✅How to better manage yourself in time. (Read That Again)
✅How to create and maintain a budget successfully
✅Basic couponing and other ways to save money
✅15 Easy, Tried and True Recipes that are sure to please
✅The importance of resting IN Him and much more.
Dive into these pages and let's begin discovering and developing the Virtue in you and whom you are truly called to be in Him.